Teachers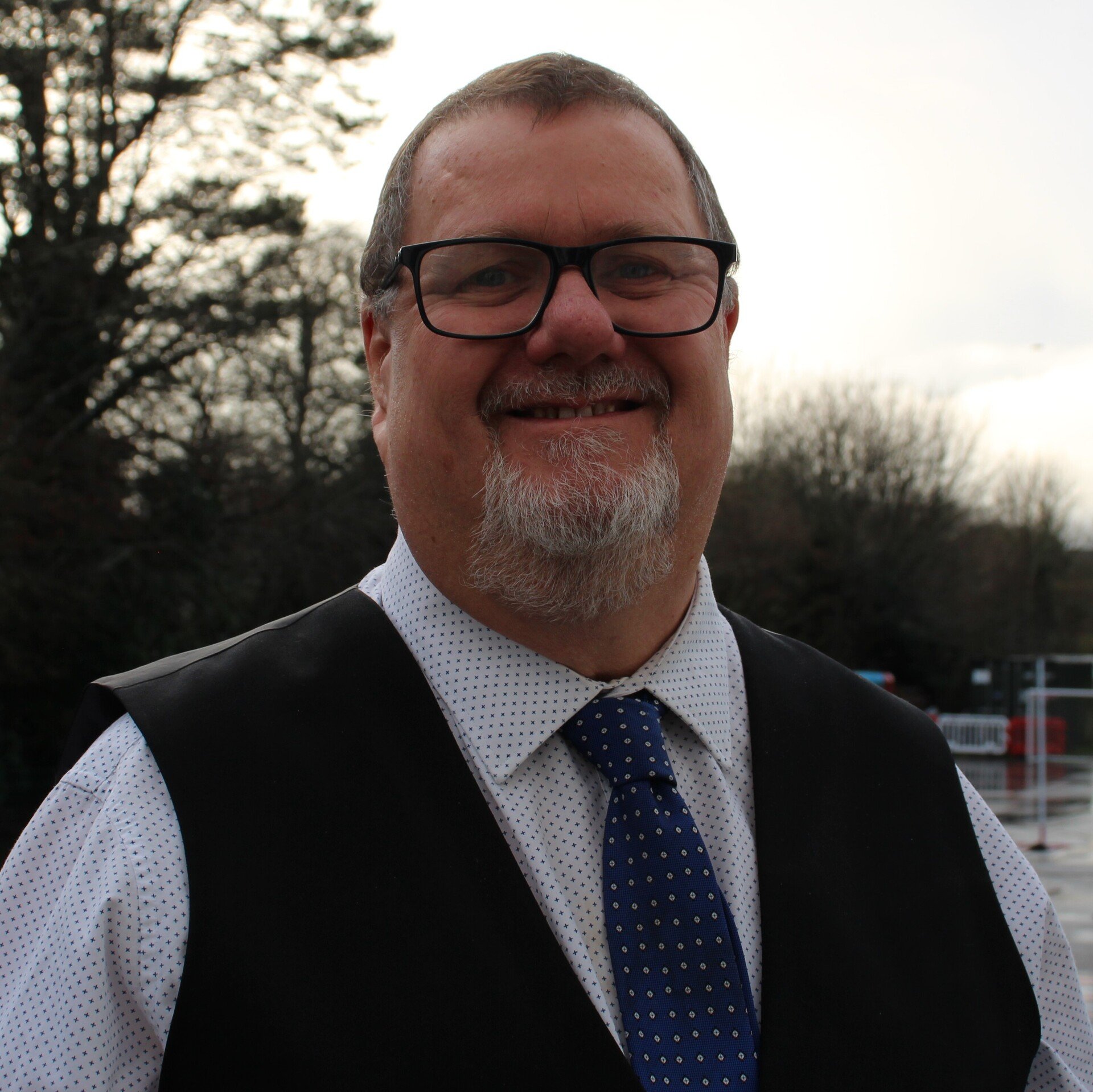 Trevor Manley
(tmanley@stithians.cornwall.sch.uk)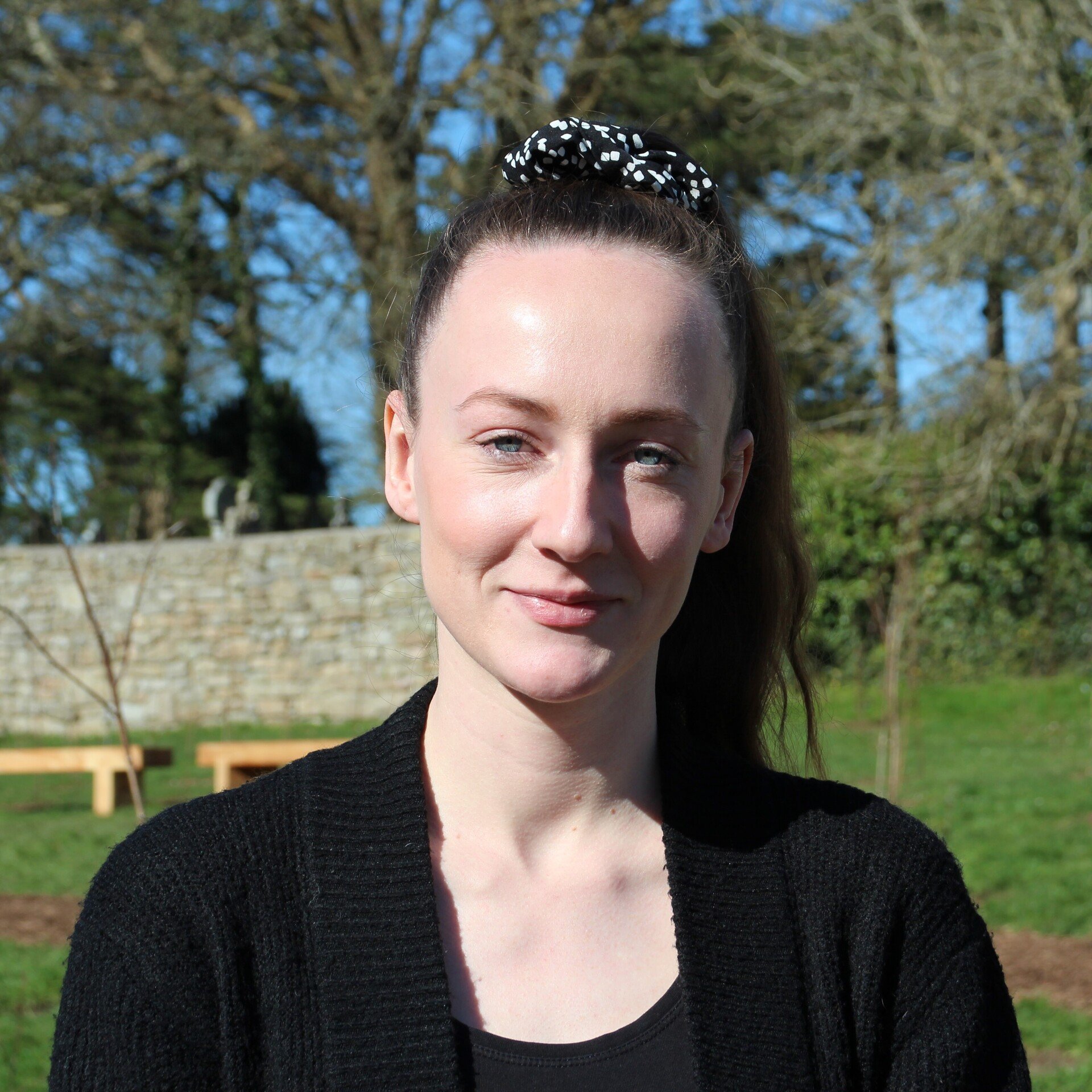 Megan Cox
(mcox@stithians.cornwall.sch.uk)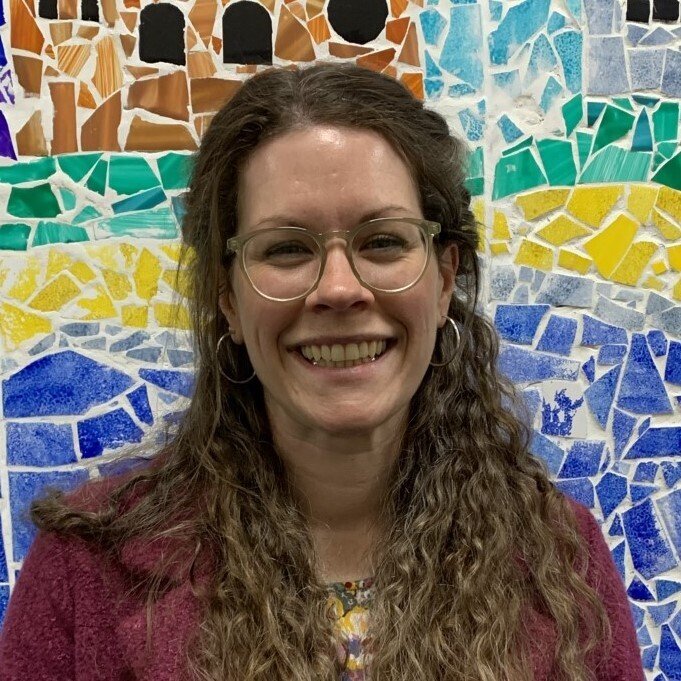 Catie Sleight (Maternity Leave from 06.03.23)
(csleight@stithians.cornwall.sch.uk)
Support Staff
| | | |
| --- | --- | --- |
| | | |
| Deborah Smith | Jayne Jones | Adele Zschiesche |
Godrevy Class Teaching Team.
Godrevy is a job share with Mr. Manley teaching the class for three days and Miss Cox for two days. (Mrs. Sleight is on maternity leave).
Mr. Trevor Manley - Monday, Thursday & Friday
Miss Megan Cox - Tuesday & Wednesday
Mrs. Catie Sleight - Tuesday & Wednesday - Maternity Leave
Anna-Rose, Archie, Austen, Avalon, Charlie, Corey, Edward, Elizabeth,Esme, Ezmay, Finley, Freddie, Giles, Hugo, Imogen, Isabella, Lizzie, Lottie, Marley, Oliver C, Oliver N, Oliver T, Oscar D, Oscar M, Parker, Raffy, Salvador, Sophia, Stan, Summer, Tiah-May, Tiggy and Willow warmly welcome you to Godrevy's webpage
HISTORY - THE ANGLO SAXONS & SCOTS
Our Topic - Deserts
As geographers we are going to grab our water bottles and set off to the driest places on Earth. Our class will learn what a desert is and the features of desert habitats. They will discover where the major deserts of the world are, as well exploring the physical and human geography of the desert biome.
Summer Term 2023
Week One:
(Mr. Manley) As mathematicians, we have started a new unit on manipulating the additive relationship and securing mental methods of calculation. This week, we have focused on mentally adding two-digit numbers together using the partitioning method. As writers, we have been learning how to improve our sentence using the B.O.Y.S. connectives (but, or, yet & so). We have learnt that by using one of these connectives we can add another clause to our sentences. As Geographers, we have started learning about deserts and discovered that Antartica is the biggest desert of all! We went hunting for facts about deserts that were placed around the classroom. As historians, we have started our topic learning about the Anglo-Saxons, Scots and Picts. We learnt about the invasion after the Romans left and the seven Anglo-Saxon Kingdoms. (Miss Cox) This week we began a lot of new learning! In maths we started subtraction using a range of different resources to help us. In science, we began our new topic on plants and how they grow. We have planted our own beans under different conditions in order to observe them over the next few weeks to see if and how they grow. In RE we are looking at what type of world Jesus would have wanted and in art we use contour drawing to draw daffodils without taking our pencils off the paper.
Week Two:
We thoroughly enjoyed immersing ourselves in arts and crafts throughout Art Week. On Monday, we have been learning how to sketch a turtle accurately so that we can use them to make a poster warning other about the danger of polluting the oceans with plastic. We enjoyed learning about the effects of plastic during a workshop led by Cornwall Plastic Pollution Coalition. We were able to see the many different items of plastic washed up on Cornwall's shores. In the afternoon, we started our Athletics P.E. project, learning about the basics of running, jumping and throwing and the importance of stamina! On Tuesday, we teamed up with Marazion, designing biodegradable plant pots to grow a variety of flowers and fruit during the summer. On Wednesday, we were lucky enough to have a visit from Mr. Nicholls. He showed us how to create hanging sea animals' scenes using tissue paper and laminating pouches and read us a story that he had written and illustrated about a turtle. on Friday, we turned plastic bottles into pretty flowers to decorate the school with. We also worked with Falmouth Marine Conservation Group to learn about how to safeguard are marine creatures and learnt from Vicki Spooner about Falmouth's Harbour's Seabin that cleans the harbour of rubbish.
Week Three:
This week we have continued our learning around subtraction and writing the story of the blue umbrella. We look at the part of a plant and their functions, keeping an eye on the ones we are growing and watering them. Our afternoons were filled with art and getting ready for the exhibition! On Friday we devoted our day to the King's Coronation. We learnt about the history and significance of our monarch's coronations over the centuries and examined the symbolism of the ceremony. We designed a commemorative teapot design and went on a Coronation scavenger hunt solving clues based on our understanding of the Coronation.
Week Four:
(Miss Cox): In English, we have been writing the last sections of our stories about the Blue Umbrella, focusing on using personification and strong adjectives to make it more interesting to read. We continued building our knowledge on column subtraction, touch typing, French food names and Christianity. We performed an experiment in science, to help us investigate how water is transported through a plant using different coloured water and roses. In design technology we started our work with textiles and have begun to learn stitches needed for hand sewing and the how to fix it when it goes wrong! (Mr. Manley): As writers we have been using the 'bubble scaffolding technique' to form our letters correctly in an attempt to improve our handwriting and presentation. We have also recapped using connectives to make compound sentences and have turned boring sentences into exciting ones using 'two adjective' sentences. As mathematicians, we have used the partitioning method to mentally add two 3-digit numbers together. As historians, we have investigated Anglo-Saxon place names and their root meanings and have used a map of the U.K. to find examples of Anglo-Saxon place names. In PSHE we have continued to explore the 'zones of regulation' and have focused on the 'Blue Zone' and how people might look and feel.
Week Five:
(Mr. Manley): As mathematicians we have completed our unit on mental calculations and have learnt three different strategies that are an efficient way of mental addition. We have started a new unit on fractions and have looked at understanding the denominators of unit fractions and compare and ordered unit fractions. As geographers we have investigated the weather and climates of deserts and examined temperature and rainfall deserts for contrasting deserts around the world. As writers, we have enhanced our sentences by beginning our sentences with three adjectives beginning with ed and continue to focus on correct letter formation and improving our handwriting and general presentation. As historians, we have researched Anglo-Saxon villages and village life and constructed our own village using historical information. In PHSE, we have continued to learn about the zones of regulation and how we can use these to regulate our behaviour and emotions. We have looked at the green zone and learnt techniques on how to remain in the zone and recognise it in others. (Miss Cox): On Tuesday, we were lucky enough to be taught by Reverend Liz Harris as part of our RE topic. She discussed her role within the church, all of the many different jobs and services she performs and told us how this helps promote the world that Jesus would have wanted. In science, we looked at the process of pollination and pretended to be bumble bees using cheesy crisps! On Wednesday, we wrote a brilliant ending to the love story of two umbrellas that had been separated in a city, focusing on choosing powerful language to make our writing more interesting. During design technology, we worked on improving our sewing skills and using the stitches that we learnt previously; using our chosen fabrics we sewed and decorated bookmarks.
Week Six:
(Miss Cox): On Tuesday, we looked at seed dispersal thinking about how and why seeds travel so far away from the parent plant. Taking our learning outside, we searched for seeds we had hidden after dispersing them from our starting point and tested the flying ability of helicopter seeds off the walls. In religious studies, we wrote a job description for the role of a disciple and identified the type of person that would be good to spread the word of Jesus and they type of world he would want. On Wednesday, we spent the first half of our morning with Cornwall Cricket, who helped improve our batting and bowling skills. We then finished our topic of textiles by putting all our work into practice and sewing a range of clothes for our teddies! (Mr. Manley): As mathematicians, we have carried on with fractions and compared and ordered unit fractions. We have also strengthened our understanding of the numerators of non-unit fractions. As writers, we have continued our focus of letter formation and developing our cursive handwriting and presentation. As musicians, we have learnt pitch, pulse and melody and applied this to singing a sea shanty and Sailing by Rod Stewart. In PSHE, we have examined different feelings within the yellow zone and learnt self-regulation strategies for when we want to return to the green zone. As Historians, we have begun to investigate Anglo-Saxon artefacts and learnt key questions that an historian would ask of that object.
Week Seven:
(Miss Cox): On Monday, we started Wild tribe! We spilt into different Anglo-Saxon tribes and took part in a range of activities that they would have done for fun, such as paint making, potion making and flower printing. We also learnt the Anglo-Saxon way of saying hello! We continued to build our knowledge of subtraction and how to exchange across tens when we do not have enough on the top. In English, we wrote our own version of a love story between two objects, focusing on our use of personification and adjectives to make our writing more interesting. We began our new science topic of scientist and inventors, looking at some of the most influential scientist from BC all the way up to modern day. In RE, we thought about what within our world is 'good' and 'bad' and how these effects where and how we live. (Mr. Manley): As mathematicians, we continue to reinforce and master our mental addition, column addition and subtraction skills. We have continued our work on fractions. This week, we have gained a better understanding of the concept of 'a whole' and recognised that when the numerator is the same as the denominator then it equals a whole. As writers, we have continued to focus on our handwriting and letter formation in our writing across a range of formats and subjects. We have started to rehearse our contribution to the end of year Key Stage 2 production across a variety of subjects. As musicians, we continue to sing with Mrs. Allen, a range of songs that will be part of the Mousehole Cat production. In dance, we are creating a dance to represent the ocean off Mousehole Harbour. As historians, we have looked at how historians use Anglo-Saxon artefacts to gain a deeper understanding of the past. As athletes, we have honed our running, jumping and throwing skills in preparation for Sports Day. In PSHE, we have looked at the 'red zone' and constructed our own 'icebergs' to show what goes under the surface to put us in the red zone. We have also learnt de-escalation techniques such as breathing exercises and strategies for regaining control.
Week Eight:
(Mr. Manley): This week, as mathematicians, we have extended our knowledge of fractions and scales and applied this knowledge to capacity at mass. We have also compared and ordered fractions on a number line in ascending and descending order. In English, we have focused on the speaking and listening of literacy. We are now all budding actors and are using some of our literacy time to work in small groups, rehearsing our scenes towards the end of term key stage 2 production. (Miss Cox): Wild tribe in Monday was very messy!!! We explored the different ways that Anglo Saxons would have used mud. We built fairy houses, made face paintings on trees and absolutely covered ourselves when adding camouflage and war paint! In English, we began looking at twisted fairytales. We read the story 'the true story of the three little pigs' to inspire our own writing in the coming weeks. In maths, we have continued are work on subtraction, taking the next step in our learning by exchanging 100's. We looked at the idea of the 'golden rule' discussing when it is easy and hard to treat people how we want to be treated. In science, we looked at the work of Charles Darwin. We focused on animal adaptations and designed butterflies adaptations to camouflage within our classroom before Mr Manley hunted for them. Lots of us did so well that he could not find them in the room!
Week Nine:
Week Ten:
Week Eleven:
Another busy day on Monday, filled with wild tribe and tennis. We have been continually practiced our parts in the play and the many songs that we have to learn. We have planned our own fractured fairy tales based off of classic tales, changing the story line and characters roles. In science, we have studied another scientist this week, Joseph Lister. We did an experiment looking at how easy it is for germs to travel from person to
person, just like Lister has suggested in his work. In RE, we looked at the organisation Christian aid, and found out some more about the work they do around the world. In History, we have investigated the work of some of the people who were influential in converting the Anglo-Saxons to Christianity and learnt about some of the important Christian buildings that they founded. We continue to practise our acting and singing for the end of year productions. The children's slips will be coming home tonight to enable them to practice with you. We have also focused on art and are beginning to finish off our ancient Egyptian gods papyrus pictures and Anglo-Saxon sword handles for Stithians Show.
Once again, we have had an insanely bu
sy week! We engaged in our final Wild Tribe session, where we put all our learnt skills together and had an Anglo Saxon feast. We made: weapons, jewellery, flower prints, dens, and a fire. We used vegetables grown in the garden (some which we helped plant and grow) to make a soup and made fresh bread which we cooked over the fire. As artists, we created abstract flower pictures by painting string and pulling it across paper. We are excited to see what you think at Stithians show! We also squeezed in a trip to the Eden project. We joined Charles Darwin on a rainforest adventure, to study plant adaptations. We impressed the Eden staff with how much we knew about plants and scientists! Plus, had amazing behaviour the whole day.