Teacher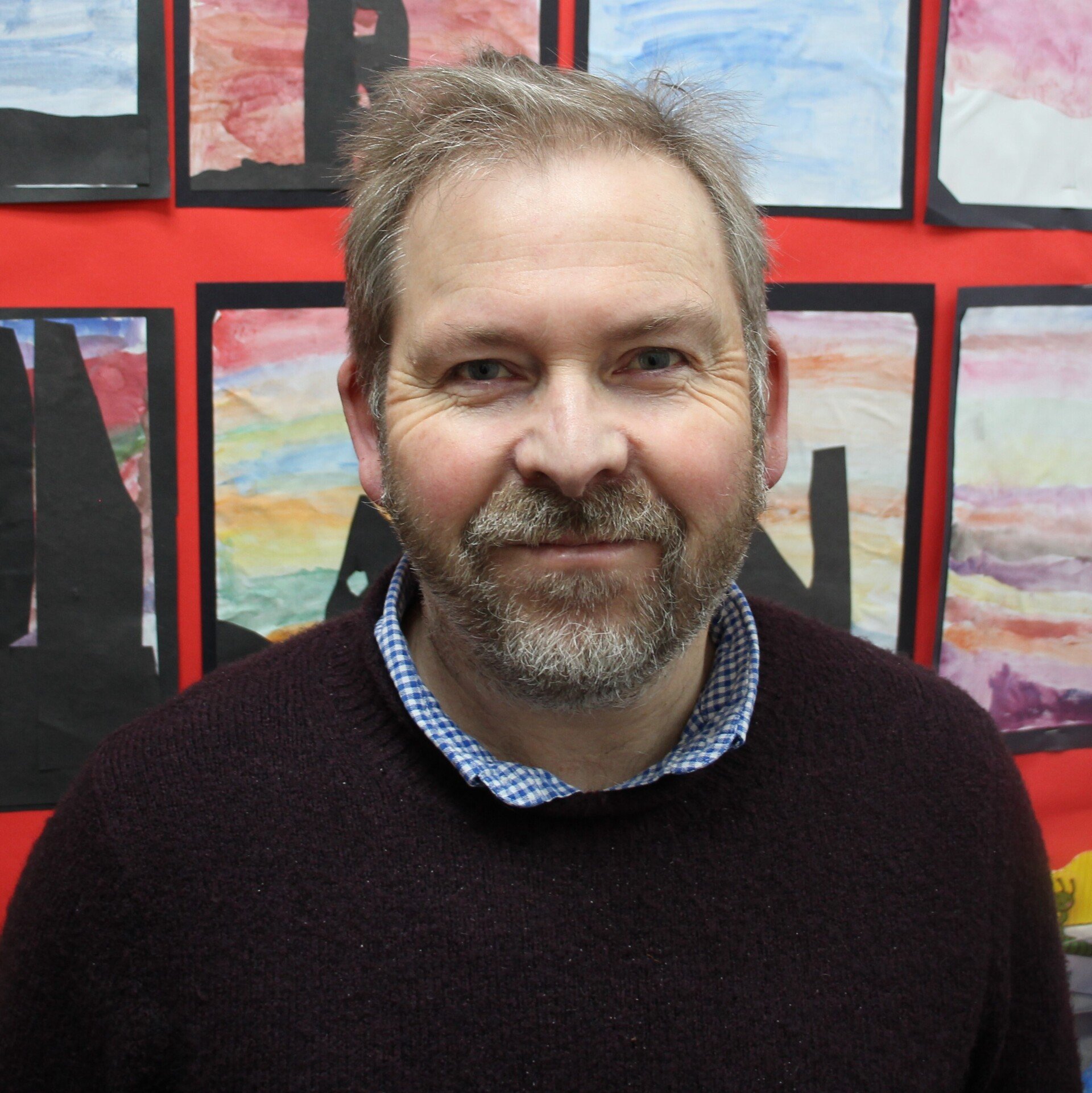 Steve Trinder
(strinder@stithians.cornwall.sch.uk)
Support Staff
| | | | |
| --- | --- | --- | --- |
| | | | |
| | Lacey Isaacs | Adele Zschiesche | |
Class Information
Sennen class is a home to learning and fun for Year 2 children. Our committed team work with the children to promote our strong belief that learning should be exciting and varied. Welcome to our webpage where you will be able to find out information about Sennen and see some of the learning that we have been doing.
SENNEN SUPERSTARS
Each week we celebrate the achievements of class members who have displayed a particular virtue or have stood out as shining examples to their classmates:
Friday 3rd March Becca and Bertie
Friday 10th March Sofia and William M
Friday 24th March Bertie and Emlyn
Friday 31st March Ronan and Emie
Friday 21st April Stanley and Scarlet
Friday 28th April Lyra and Charlotte
Friday 19th May Molly and Austin
Weekly Blog
Friday 3rd March
We've had a very literary week in Sennen class to celebrate World Book Day. We enjoyed our dressing-up day yesterday and thank you to all of the parents for their efforts with the amazing costumes. Like the rest of the school, we have been using Roald Dahl as our author of choice and George's Marvellous Medicine was our chosen story. We have listened to the story and based all of our writing on it this week. We have described making our own special potion and seeing the effects on our rotten, old grandmas. Today we will be making our own books to complete a class set of Marvellous Medicine stories. A huge thank you to Ellie's and Evie's mums, who came to share their own story choices with the class during the week, to make it feel more special. Thank you aswell to all parents and grandparents who were able to get in for Open Afternoon. It was lovely to see you with the children. We have had time for some other learning too. In maths, we have been using arrays to solve multiplication problems, in computing, working on our coding skills and in music, learning how to maintain a steady rhythm. We also had time for a chilly games session on the playground. Look out for some World Book Day photos on Class Dojo.
Friday 10th March
It's been another full week in Sennen class this week. In literacy we have returned to our hibernation report writing, thinking
about the language that will make our reports livelier and more interesting. We have focused on powerful verbs and
alliteration. We have also (belatedly) explored the story of St.Piran and why he is important to the people of Cornwall. In
maths we have looked at dividing by grouping and sharing, as well as doubling and halving. In music we learned a song called
'Toybox' and played along with percussion instruments, trying to match the steady beat as the tempo sped up. In art, the
children looked at examples of Barbara Hepworth's sculptures and created their own sculptures in clay. In science we
discussed how important seeds are and thought about which factors would need to be considered before they were planted.
Our topic this week was finding about the climate in Kenya and comparing it to ours in the UK. We were asked to submit a
design for a competition. The children had to create a picture which an artist will reproduce on one of the panels on the
shelter at the park. There will be two winners from Key Stage 1 and the design which is chosen will earn its talented artist £25! I
was tempted to submit my own entry until I saw what the children came up with!
Friday 24th March
In Sennen this week we have come to the end of our unit on report-writing in literacy. We will use what we have learned to
do a piece of assessed writing on hibernating animals. Next week will be an assessment week when we will see how the
children are getting on with maths and reading. This is what we always do towards the end of a term and nothing for the children to worry about. In maths we have finished off our unit on multiplication and division and started one on measuring
length and height. In our topic work we have been working out how to navigate our way around a map using compass
directions. In art we have been busy being creative, making Easter bunting. You will have the opportunity to part with a
little hard-earned money to buy some at the Easter Fayre if your arm is twisted enough! In music we have been thinking
about dynamics in music and what effect it can have, other than creating a headache. In computing the children finished their
unit on coding and programmed Bee-Bots. Look out for some photos on Classdojo. In P.E, the children worked on the speed
and accuracy of their throwing and catching.
Friday 21st April
We've had a super week. In literacy, we have started a new book, "The Day the Crayons Quit," (thank you Ellie's mum for the inspiration.) This will lead us on to writing a persuasive letter to the disgruntled felt tip pens in Sennen class. We did some hot seating where some of the children were grilled by their classmates and had to improvise and respond quickly. In maths we have been working on mass, reading scales and do calculations and problem-solving with heavier and lighter. In science we have been finding out about bulbs and have planted our own bean seeds. Our computing this week has been to start a unit on word-processing, researching information and internet safety. Our music was to learn and sing a song in group parts and as a round. This is definitely a work in progress. In Geography we recapped the continents and oceans of the world which is the start of our new topic which will be looking at South America. We are looking forward to the start of art week on Monday. Thank you for the contributions we have already received. If you have anything like shiny paper, foil orribbon that you could spare, it would be greatly appreciated.
Friday 28th April
We've had a brilliant Art Week in Sennen class with lots of visitors and amazing creativity on display. On Monday we had a
visit from Cornwall Plastic Pollution Coalition which gave us the theme and the inspiration for much of our artwork for the week. We used painting and collage of recycled cardboard and wallpaper to create some Cornish fishing boat pictures. On Tuesday we had a visit from former teacher, Mrs Bailey who taught the children how to felt. The children made some incredible undersea felt creations. On Wednesday we made some chalk pastel pictures of sea creatures in the morning. In the afternoon we teamed up with Kynance class to create some enormous hangings which we hope will adorn the corridor approaching the school hall, (if the copious amounts of glue ever dry)! On Friday we had a workshop with Falmouth Marine Coalition on Seals and Seagulls. It was lovely for the children to get arty and creative and to think about the wider picture of how lucky we are to live where we do, surrounded by the sea and what we can do to protect our precious environment. A huge thank you to all of our visitors and a special mention to Rudy and Rosie's mum who came in to support the children with her expertise. A big thank you to Mrs Trinder and Adele for organising all of the visitors and many of the activities across the school.
Friday 5th May
Despite being a short week, it's been a full one. In literacy we have continued with our persuasive letters, apologising to our felt tip pens for our mistreatment of them. In maths we have been working on measuring capacity and volume in litres and
millilitres. We have started to explore the country of Ecuador in geography and found out some of the differences and
similarities between there and the UK. We have made crowns to enjoy the Coronation festivities. The remainder of our work
has revolved around finishing off pieces for our art exhibition. Ihope you had the opportunity to come in and see how brilliantly the children have done.
Friday 12th May
It's been another short but active week in Sennen. In literacy we have carried on with our persuasive letters, concentrating on
use of modal verbs, (could, would, might), prefixes and powerful adjectives for colours. In maths we have begun a unit on fractions, looking at equal parts and halves initially. We will start looking at telling the time to the quarter hour on an
analogue clock so any help at home with this would be really useful. In science, we were finding out about how plants
disperse their seeds in different ways and conditions required for healthy growth. In geography, we have been finding out
about the capital cities of the UK and Ecuador, how they differand their similarities. PE will be outdoor games if the weather
permits. Over the next fortnight we will be carrying out our Year 2 SATs. These are statutory tests carried out in all primary
schools. Please do not panic about them. What I have already said to the children is that they are important enough to try your best but not important enough to worry about. We have reading, spelling and maths tests to do but we will ensure that
children are given plenty of time and a calm environment for them to achieve their best. We will make sure we have plenty
of fun too.
Friday 19th May
It's been a full week in Sennen class. We have been completing our first set of SATs test with arithmetic and reasoning papers in
maths. The children have really applied themselves and tried their best. I am really proud of how they have taken on the
challenge. We have still managed to do plenty of other more fun activities too. In literacy we are coming to the end of our
persuasive letter unit. On Wednesday, the children had the exciting bonus of Miss MacQuarrie taking the class. The children
created posters about looking after our mistreated felt-tip pens, had a circle time about goal-setting and not worrying about
tests and basked in Miss MacQuarrie's musical prowess in their music lesson on keeping the beat. In science, the children set up
an experiment to investigate how different conditions wouldaffect how seeds germinate. In geography we thought about how different animals are adapted to life in a hot or cold climate. In P.E we worked on throwing accuracy, catching skills and had some energetic games of non-stop rounders. Next week we have our final SATs tests with two reading papers. Hopefully, the children have seen that they are really similar to what we usually do and are nothing to worry about.