Welcome to Gunwalloe Class
Teacher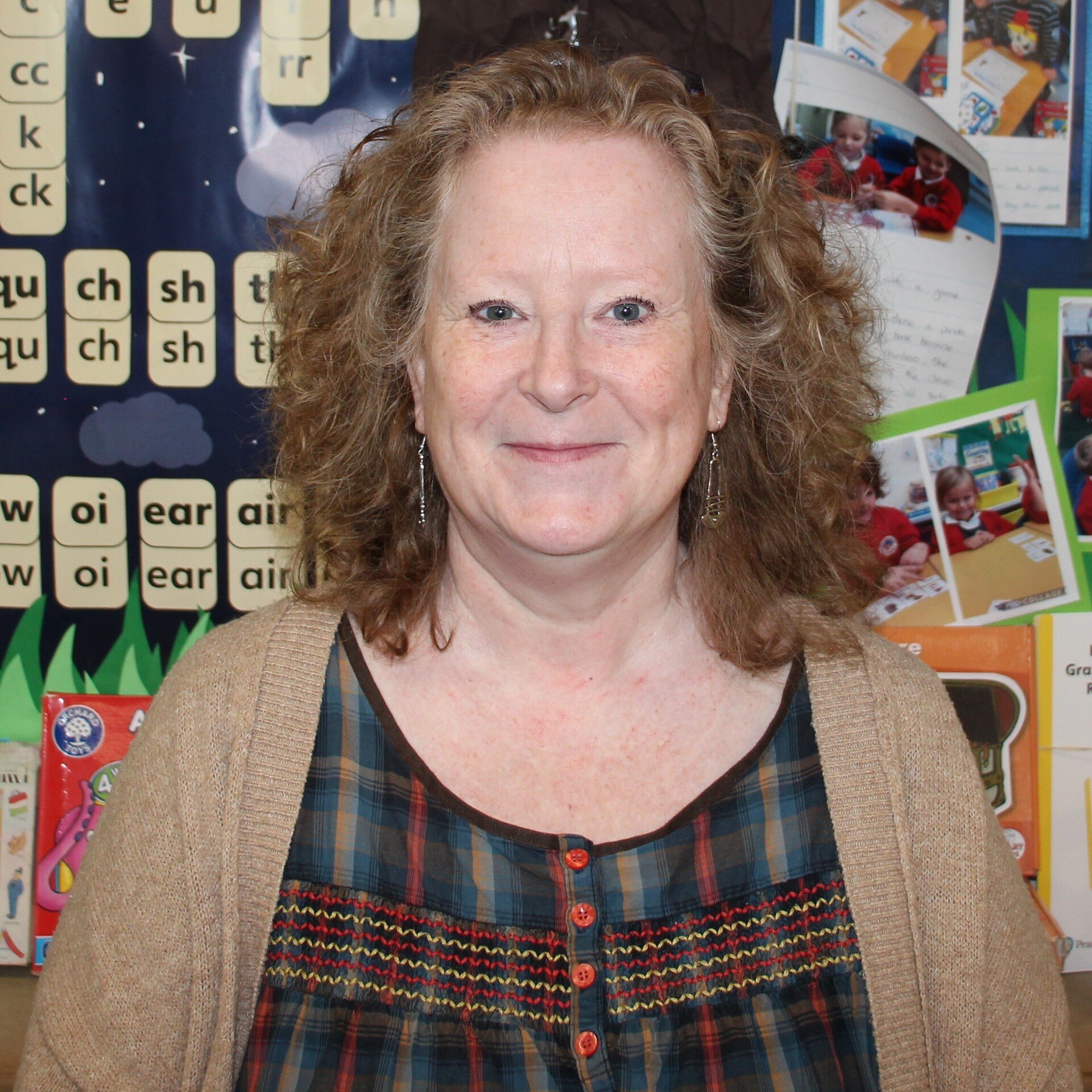 Amanda Foster
(afoster@stithians.cornwall.sch.uk)
Support Staff
| | | |
| --- | --- | --- |
| | | |
| Jo Strick | Donna Ayres | Kate Manley |
Welcome
Welcome to Gunwalloe Class.
It has been a pleasure to welcome all the new pupils and their families to the school through our 'meet and greet' sessions and other visits for school occasions.
Information
Our Welcome Pack details all the day-to-day information you may require.
The Photo Gallery is full of helpful images of the Gunwalloe team, members of the school staff, and pictures of the inside and outside facilities.
The school's Early Years Foundation Stage (EYFS) Policy includes:
The school's vision

Aims and principles

Planning and organising the curriculum

Classroom organisation and resources

Use of whole school resources

Induction

Involving parents

Language and literacy supporting the reception child

Assessment and record keeping

Monitoring and evaluation
The Early Years ELGs and Development Statements introduces parents to the seven areas of learning and development.
A baseline assessment will take place within the first six weeks of entry to school. This information pack is sent out to all parents at the beginning of the year. For more information, see the government website here.

Class information

.
Termly Newsletters
Click below to read the latest termly newsletter
Newsletter - Spring Term 1
Newsletter - Autumn Term 1


Yearly Topic webs
Half-termly topic webs for the school year are shown below. Click on the available links to view the topic webs.
| | | |
| --- | --- | --- |
| Autumn term | Spring term | Summer term |
| | | ? yet to be decided |
| | | |
| | | |


Weekly celebration certificates
| | | |
| --- | --- | --- |
| Date | Pupil of the Week | Virtue Award |
| 4th May | Senan | Olivia for friendship |
| | Logan | Elsa for friendship |
| 30th Mar | Annabelle W | Ted for self control |
| | | |
| | | |
| | | |
| | | |
| | | |
| | | |
| | | |
| | | |
Weekly blog
4th May 2023
We have packed alot into a very short week which has included listening to and sharing the story 'The Rescue Party'. We have created consertina picture books which retell the story, used adjectives to describe how the little rabbit felt and created sentences using more adjectives to make our sentences fun to read. In Maths we have been working on height. We have used the vocabulary tall, short, tallest, shortest, shorter and taller. We have measured using non standard units - cubes, in order to recognise how tall and short things are. Craft this week has been creating, from junk, musical instruments that we had previosly planned. Finally we have been watching our beans grow, recording their progress in our fact books and we are all bringing home a small cacti, which has been grown from a cacti leaf on our classroom window ledge.
28th April
Parents
and
family
members
are
welcome
to
come
and
visit
school
at
2pm, next Friday,
where
you
can
view
artwork
that
was
produced
in
Art
Week.
Gunwalloe
Class
will
have
milk
bottle
whales,
screen printed pictures
and
papier
mache
pots
on
display
alongside
the
wonderful
artwork
from
other
classes.
We
have
used
recycled
materials
where
we
can,
and
the
children
have
revisited
their
learning
on
the
3Rs when designing and making a musical instrument from junk.
Mrs
Trinder
kindly
shared
a
video
with
us
on
plastic
pollution
and
the
children
were
quick
to
understand
the
impact
that
litter
and
plastics
have
in
our
seas.
During
this
week
we
have
participated
in
assemblies
on
pollution
and
how
it
affects
our
World
today
and
we
were
visited
by
a
local
artist,
Mr
Paul
Nicholls,
who
has
kindly
donated
a
painting
he
made
of
children
from
previous
years
at
Stithians
School.
Our story this week was 'After the storm' by Nick Butterworth. The children loved hearing about Percy's life as a park keeper and all the animal friends he has. The children wrote about the sad tale of the tree falling down during the storm and how Percy helped the animals create a new home. The end of the story linked nicely to the class planting their beans this week just as Percy planted his acorn. They updated their bean diaries with a drawing and some information, ready for the next observation. In Maths the children were quick to pick up doubling facts and record their results using pictures and numbers. Continuing with our previous learning on the 3Rs, the children have planned to create a musical instrument using junk (recycling). First, they learnt about the names of musical instruments, what they are made from, how you play them and what noise they make, then they made their choice of instrument ready to start next week. Finally, on Friday the children completed a drawing task in preparation for an ongoing project. They learnt how plants come in all shapes and sizes and practised, using pencil lines, how to draw different shapes of stems, leaves, flowers, branches and grass - wonderful pencil control was seen.
30th March
This week has whizzed by and now Easter has arrived. We have been learning about growing broad beans, what we need and how we look after them. We have started to create a bean diary to keep a record of how our bean grows over the next 8 weeks and hopefully the children will enjoy tasting different varieties when we return. We have worked really hard on reading new and tricky words and short phrases and paragraphs including all our new sounds. In maths we begun to recall number facts and accurately count larger numbers of objects. Finally this week we have created an Easter card for you at home.