Stithians C.P. School Governing Body
What do the governors do?
'Schools are run by a governing body working with the headteacher and
senior management team to ensure pupils get a good education.'
---
Letter from the Chair of Governors: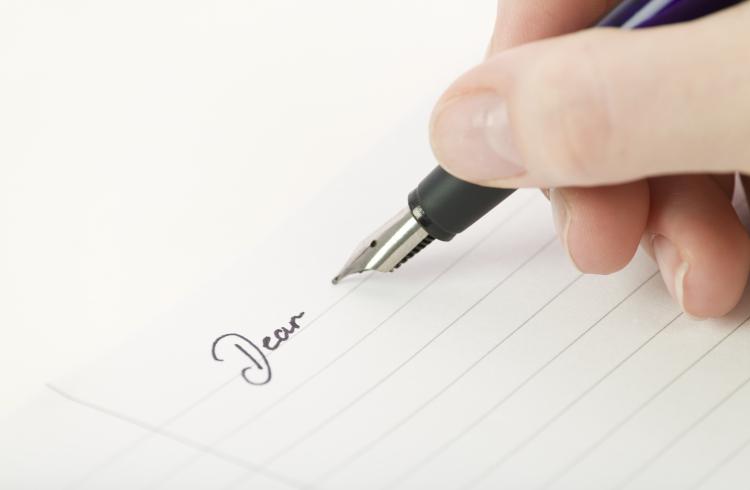 Dear parents and carers and prospective parents and carers,
We warmly welcome you to Stithians Community Primary School.
"This is a good school" Ofsted 2017
Our school is a happy and caring community that strives to make all its children and adults able to learn and develop to their full potential. Our school motto says: 'Learning to live - Living to learn'. We believe that the education we provide will help all the children to become confident, happy and successful people. We believe everything we do in school contributes to that aim and that we can help the children to appreciate how to make the best of every aspect of themselves. We extend this ambition to all the members of the school community and try to ensure that staff benefit from this aim too. We hope that we also include the families and wider community in this ambition and are always striving to improve what the School can offer to everyone.
We are very proud of the achievements of Stithians School and we recognise the importance of celebrating everyone's successes in many ways. The children are set challenging targets and we have had very good results over many years. However we are always try to improve our standards and believe that staff have established very effective means of ensuring that every child is given the opportunities to thrive.
"The broad curriculum provides an extremely varied and challenging range of learning experiences which meet the needs of all the pupils. "Ofsted 2013
We are very proud of the commitment and dedication of all the staff. They are extremely hard working and enjoy training and developing as professionals. They love the children and love the job.
"Relationships between staff and pupils are very good and underpin all that the school does." Ofsted 2013
There are many people, as well as all the school staff, who work hard to support the school and make it a success. We are very grateful for the help of our families and friends, the governors, FOSS, (Friends of Stithians School), volunteers and the wider community, and grateful too for the expertise of visiting professionals.
We hope your child will thoroughly enjoy their time at Stithians School and you, your association with the School.
Yours sincerely
Chair of Stithians Community Primary School Governing Body
---
Name of Governor and Position

Catherine Cullen (Chair)

Ros Bastian (Vice Chair)

William Marshall

Sharon Hamilton

Kate French

Suzi Smith-Laing

Richard Smith (Teacher)

Nick Illsley (Headteacher)

James Newman

Alice West (Vice Chair)

Claire Davis
| | |
| --- | --- |
| Chair of the Governing Body | Cath Cullen |
| | |
| --- | --- |
| Vice-Chair of the Governing Body | Alice West and Ros Bastian |
| | |
| --- | --- |
| Clerk to the Governing Body | Frances Griffiths |
---
COMMITTEES:
Finance

Personnel

Curriculum

Health & Safety Premises

Sharon Hamilton - Chair

Nick Illsley

Ros Bastian

Bill Marshall

Kate French

Cath Cullen

Alice West

Nick Illsley

Ros Bastian

Bill Marshall

Kate French

Cath Cullen

Alice West

Sharon Hamilton

Nick Illsley

Cath Cullen

Richard Smith

James Newman

Susie Smith Laing

Sharon Hamilton

Nick Illsley

Catherine Cullen

Ros Bastian

Bill Marshall

Alice West

James Newman
---
INDIVIDUAL GOVERNORS - AREAS OF RESPONSIBILITY

Safeguarding

Cath Cullen/Kate French

Safeguarding lead/headteacher NI

Whistleblower

Cath Cullen

Headteacher or deputy headteacher

SEN

James Newman

SENCO/Headteacher

Literacy

Suzi Smith-Laing/Alice West

Literacy Co-ordinator

Numeracy

Sharon Hamilton/Alice West

Numeracy Co-ordinator

Early Years

Sharon Hamilton

Headteacher/AF

Science

Bill Marshall

Headteacher/SA

Pupil Premium

Ros Bastian

Headteacher

ICT

Kate French

Headteacher/LG

Assessment/Tracking

Ros Bastian

Cath Cullen

Headteacher/AF
---
LINK GOVERNOR

Gunwalloe

Sharon Hamilton

Marazion

Kate French

Sennen

Alice West

Godrevy

Bill Marshall

Porthmeor

Ros Bastian

Kynance

Cath Cullen
---
GOVERNOR'S IMPACT STATEMENT 2018-2019
---
---
GOVERNORS' MEETING DATES:
---
Register of Governors' Interests Stithians 2019-20:
https://www.stithians.cornwall.sch.uk/~stithians/download_file/view/2765/187/187
Governor Meeting Minutes:
https://www.stithians.cornwall.sch.uk/~stithians/download_file/view/2764/187/187
---
Pencil Sketch Portraits
Cath Cullen (Chair)
I have been a governor of Stithians School for 12 years. I was a primary school teacher in London and, for a very short time, in Cornwall. When my children were small I helped run Stithians Pre-School both as a committee member and then as an employed play leader. I also worked in the Camborne Surestart scheme and in Camborne Library as a Bookstart Plus coordinator. Although I moved to Redruth 5 years ago I enjoy keeping my connection with Stithians as a school governor and as secretary to the The Stithians Centre Management Committee. All three of my children went to Stithians School before moving on to Redruth School and Truro College. Their Grandpa also went to school at Stithians in the 1920s. I feel very privileged to be able to remain involved in the life of this lovely school.
Ros Bastian (Vice Chair)
I live on a small holding on the edge of Stithians Village and enjoy the events and activities which Stithians Village has on offer. My particular hobbies and interests mostly involve being outdoors either gardening, walking or playing sport but if the weather keeps me indoors DIY, knitting, crafts and reading keeps me occupied. Always having a love of sport I left school in London to train to become a PE teacher, started my teaching career in Cheshire in 1974 but have spent the last 36 years teaching at Penryn College. Here I have been able to progress my professional skills in education though the management of the Penryn Sports Partnership and latterly as an Assistant Headteacher with responsibility for the Community. Having had a career of 40 years in education I will be retiring at the end of this year but will continue my interest in education and am delighted to be a Governor at Stithians school.
Nick Illsley (Headteacher)
I have been a teacher since 1986 after a four year teacher training degree at Warwick University. I began my teaching career in Farnham, Surrey where I taught in a Middle School (5 -12 Year olds). I moved to Derby where I taught at Mickleover Primary School and could watch my football team , Derby County quite frequently. I then moved back to Cornwall having been appointed as Deputy Head-teacher at Troon Primary School. My first headship was at Mabe Primary School where I stayed for 8 years. I was appointed as Head-teacher of Stithians School, taking up my appointment in January 2011. This is a wonderful school because of the commitment of the pupils, staff and parents who all contribute to making the atmosphere feel warm and welcoming.
Richard Smith (Teaching Staff)
Sharon Hamilton
I have been a Governor since September 2017 and currently have 3 children at the school. I've been the Chair of the Stithians Pre-School Committee, am part of FOSS (Friends of Stithians School) and have worked for Cornwall Council since 2013. I grew up and went to school in Truro, moving to Cardiff and then London and then back to Cornwall, finally moving to Stithians in 2009. I'm a Chartered Accountant and also a member of the Chartered Institute of Procurement and Supply.
I am passionate about children being educated in a school that nurtures and develops all children to fulfil their potential and which promotes the importance of being kind, respectful and caring to others.
Bill Marshall
I live with my wife and three young children in a lovely cottage on the edge of Stithians village. Originally trained as a Physics teacher, I have over 27 years of experience in education; the last 18 as a senior leader in secondary schools including five years as Assistant and then Deputy Headteacher of Camborne Science and Community College and ten years as the Headteacher of Humphry Davy Secondary School in Penzance including a year as Executive Head at another secondary school. I passionately believe in inclusive, high quality comprehensive education and as a member of Cornwall Schools' Forum for over 8 years, I have actively promoted policies and practice to support the education of all the young people in our county. Children thrive in an environment where they feel safe to explore and learn and have a true sense of belonging. I believe a key part of my role as a governor is to support the Headteacher and staff so they can focus on providing that positive and nurturing environment for all our children to succeed and I look forward to working together to deliver that aim.
Kate French
I have been a governor since January 2018 and currently have two children at the school. For the last two years, I have been teaching a mixed Year 1 and 2 classat Mylor Bridge school and have been a fully qualified teacher for over 14 years. I grew up in Cornwall, moved away to teach in Dorset for 5 years and came back in 2009. I became a governor because I wanted to be part of a fantastic school where children are nurtured and developed both academically and socially.
Suzie Smith-Laing
Since moving to the village in 2012, I have been a member of the local pre-school committee and helped at FOSS events, as well as recently becoming the booking officer for the Stithians Centre. I became a co-opted governor in 2018.
I have a varied background - having a degree in Politics/Economics, another in English and currently studying a MSc Computer Science. I worked as a journalist for a number of years before moving into digital marketing for a sports body. In addition, I manage Helston Library, where one of my key aims is to encourage more children to discover the joy of reading.

I have four boys currently at the school and I've experienced first-hand how key the school is and welcome the opportunity to further help strengthen the important role Stithians CP plays in the local community.
James Newman
I have been a parent governor at Stithians School since November 2018 and sit on the main governing body and the Curriculum Committee. I qualified as a teacher in 2005 and am currently working as a supply teacher across a range of primary schools in Cornwall. This offers me the chance to see a range of practices in our local schools and gives an insight into the challenges facing the education sector. I have lived in Cornwall for 15 years and my wife and I have lived just outside Stithians since 2010. I have a daughter in year 3 at Stithians School and a son who will start school this September. I became a governor in order to help support Stithians School to continue to successfully educate our children and to allow them to develop as kind and caring individuals to the best of their abilities.
Alice West (Vice-Chair)
I am a local parent with two children at the school. I became a Governor in November 2018. Previously my career was as a Chartered Marketer working across a variety of industries and in the public sector. I am also a member of the Friends of Stithians School. I will be working to ensure that all the children at the school are encouraged and enabled to fulfil their potential.
Claire Davis
I joined the governing body at Stithians school in November 2019 and have two children at the school. Prior to this I have been a committee member at a nursery and preschool in St Day and at Stithians preschool. I am also a member of Foss.
I am a primary school teacher and qualified in 2005. I worked in North Devon for five years prior to moving to Cornwall in 2010. During my time in Devon I worked for four years as a special educational needs co-ordinator (SENCO).
Since moving to Cornwall I continue to work part time as a teacher, having worked at a small school on the Lizard and as a supply teacher. Since 2012 I have worked at Perranporth school. I continue to have a passion to help all children thrive in school and during the last academic year covered the role as SENCO for a colleague on maternity leave.
Stithians is a fantastic school and I look forward to being part of a caring team of people who value each and every child.
---
VACANCIES:
There are no vacancies at the governing body of the school for the categories of:
* Parent Governor
* Co-opted Governor.
NEED ADVICE?
Help and advice about becoming a governor in Cornwall is available at: http://www.cornwall.gov.uk/default.aspx?page=2302
HOW TO CONTACT US:
To get in contact with the Chair or another governor, please contact Mr Illsley at school, and they will put you in touch.
---